Former South Gippsland Shire councilor Jeremy Rich has been charged in court with 22 counts of animal cruelty after he allegedly failed to care for sheep that later died from an attack by flies .
Key points:
Man charged with 22 counts of animal cruelty walks out of court during farm manager's testimony
It is alleged that Jeremy Rich failed to stop flystrike from affecting his flock of over 2,000 sheep
Mr Rich was repeatedly warned by the magistrate about his conduct in the courtroom
DISCLAIMER: This article contains a graphic image.
Mr Rich appeared two hours late on Tuesday to return to the hearing at Latrobe Valley Magistrates Court and left the courtroom after his objections to a witness' testimony were overruled by the court. Magistrate Tony Burns.
Prosecutor Liam McAuliffe from the Department of Jobs, Constituencies and Regions (DJPR) presented five witness statements alleging Mr Rich failed to properly clip and soak the animals.
The court heard that Mr Rich's parents owned a farm in Walkerville, south-west Gippsland, which manages around 2,500 sheep and 250 cattle, grows garlic and operates a vineyard.
Fly strike occurs when sheep fly eggs, which are attracted to daggers on unshorn sheep's wool, hatch and begin to eat the animal's skin.
DJPR District Veterinarian William Hume told the court he visited the farm several times from March to June 2020.
On his first visit, Mr. Rich was in charge of the farm.
The court viewed a video of the first lamb found by vets to be emaciated, dehydrated and close to starvation.
Dr. Hume euthanized the lamb and served Mr. Rich with a formal notice ordering him to treat the maggot-stricken sheep on the property.
On another visit, Dr. Hume discovered a pit filled with up to 50 dead sheep in various states of decomposition.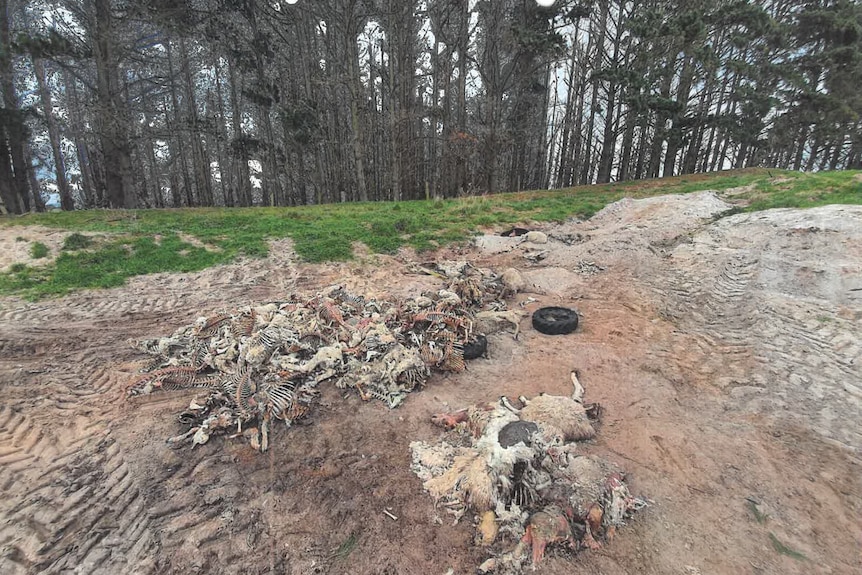 "The photo shows tire tracks from a heavy vehicle and sand on sheep carcasses," Dr Hume's statement said.
Magistrate Burns called the photo "particularly disturbing".
Mr. Rich chose not to respond to the DJPR's formal interview request.
The former manager speaks out
Former Walkerville farm manager Craig Pentecost was employed by Mr Rich from May 2019 until the end of January.
"Everything that was done on the farm had to go before Jeremy," he told the court.
"Anything over $100 had to be approved by Jeremy."
He said that during his employment he repeatedly raised animal welfare concerns with Mr. Rich.
"When it comes to animal welfare, with the minimal financial input we had, we tried to do our best," Pentecost said.
"Animal welfare came second to the sale and income of animals."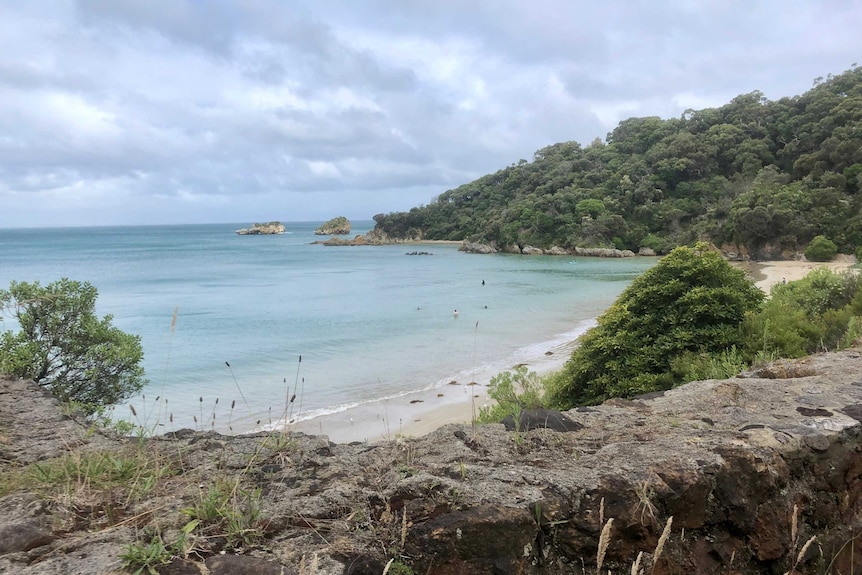 Mr Pentecost told the court that running all the farm operations was leading to physical and mental health issues he had never faced before.
"Trying to get Mr. Rich to understand is what led to my stress levels and deteriorating health," he said.
"We lost an entire garlic crop on New Year's Eve due to a hailstorm.
"I had massive anxiety, a panic attack. I was taken to hospital with blood pressure 290 over 190, the paramedic thought I should have had a stroke."
Mr Pentecost told the court he was hospitalized for a day before returning to work, but the stress of work quickly returned.
"[Later in January] I had another round, they put me on a mental health plan and said I shouldn't go back to work," he said.
His wife Lynda Dean took over management of the farm when her husband was hospitalized.
"I had my children taken out of school to help me do the extra work," she told the court.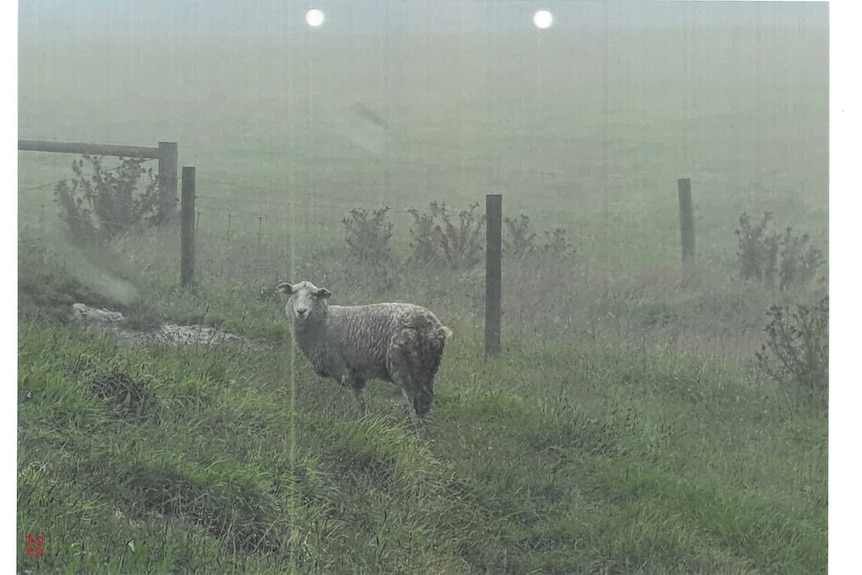 They were both fired later on a trip to help Mr. Pentecost relieve his stress.
"We were sitting there camping, and Craig got a text saying come back, clear the house," she said.
The court saw text messages from Mr Rich to Mr Pentecost that the business was $244,000 behind in projected revenue, before taking into account the loss of the garlic crop.
Mr Rich told the court the texts were "fabrications".
Mr. Rich left the courtroom before the end of Mr. Pentecost's testimony, waiving the opportunity to cross-examine the former farm manager.
Outrage Warning
Magistrate Burns repeatedly admonished Mr. Rich about his conduct in the courtroom.
"This is your only warning, your conduct borders on contempt of court," he told Mr. Rich.
Mr Rich was earlier asked to remove his hat when he entered the courtroom and then replace it with a Jewish yarmulke.
"I'm half Jewish, I wear a yarmulke half the time," he told the court.
Asked by the magistrate about his whereabouts, Mr Rich said he had been arrested to look after his parents.
"I took care of my elderly parents before appearing to fight these vexatious charges," he said.
Mr. Rich chose to leave the courtroom after objections to witnesses were deemed inappropriate.
"Put me in jail, see if I care," he said before leaving.
"It's not a court that I respect," he said.
The hearing will continue on Wednesday.